What is yoga and how does it work?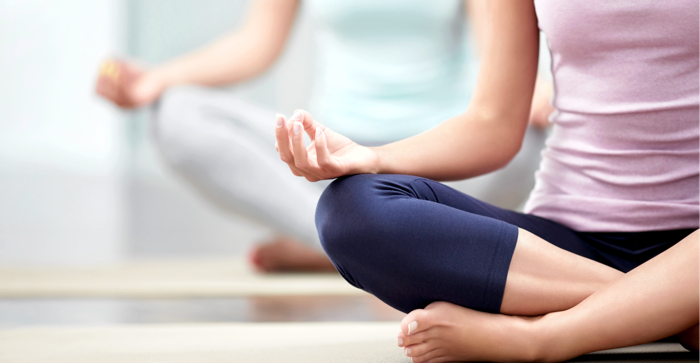 Yoga is an ancient and complex practice, rooted in Indian philosophy. It began as a spiritual practice but has become popular as a way of promoting physical and mental well-being.
Although classical yoga also includes other elements, yoga as practiced typically emphasizes physical postures (asanas), breathing techniques (pranayama), and meditation (dyana). Yoga and two practices of Chinese origin—tai chi and qi gong—are sometimes called "meditative movement" practices. All three practices include both meditative elements and physical ones.
Research suggests that yoga may:
worried about a health issue
take a testWhat are the health benefits of yoga?

Help improve general wellness by relieving stress, supporting good health habits, and improving mental/emotional health, sleep, and balance
Relieve low-back pain and neck pain
Relieve menopause symptoms
Help people manage anxiety or depressive symptoms associated with difficult life situations (but yoga has not been shown to help manage anxiety disorders, clinical depression, or posttraumatic stress disorder [PTSD])
Help people quit smoking
Help people who are overweight or obese lose weight
Help people with chronic diseases manage their symptoms and improve their quality of life.
Why do People practice yoga?
National survey data from 2012 showed that 94 percent of adults who practiced yoga did it for wellness-related reasons, while 17.5 percent did it to treat a specific health condition. The numbers add up to more than 100 percent because some people reported doing both.
The majority of adults who practiced yoga said that it helped in these wellness-related ways:
86 percent said it reduced stress
67 percent said it helped them feel better emotionally
63 percent said it motivated them to exercise more regularly
59 percent said it improved sleep
82 percent said it improved overall health and made them feel better.
Smaller numbers of people reported other benefits:
43 percent said yoga motivated them to eat healthier
39 percent said yoga eased coping with health problems
25 percent of people who currently smoke cigarettes said yoga motivated them to cut back or stop smoking cigarettes
12 percent of people who currently drink alcohol said yoga motivated them to cut back or stop drinking alcohol.
back pain.